The Grifo is what truly put ISO Rivolta on the map. Having recognized a niche for more sporty, unique vehicles, the company shifted direction once again.
The ISO Grifo, like the ISO Rivolta 300 that preceded it, was the Italian automaker's attempt to blend Italian style and American V-8 power to create the ultimate grand-touring automobile. First shown as a prototype at the 1963 Torino Auto Show, the ISO Grifo would see production from 1965-74.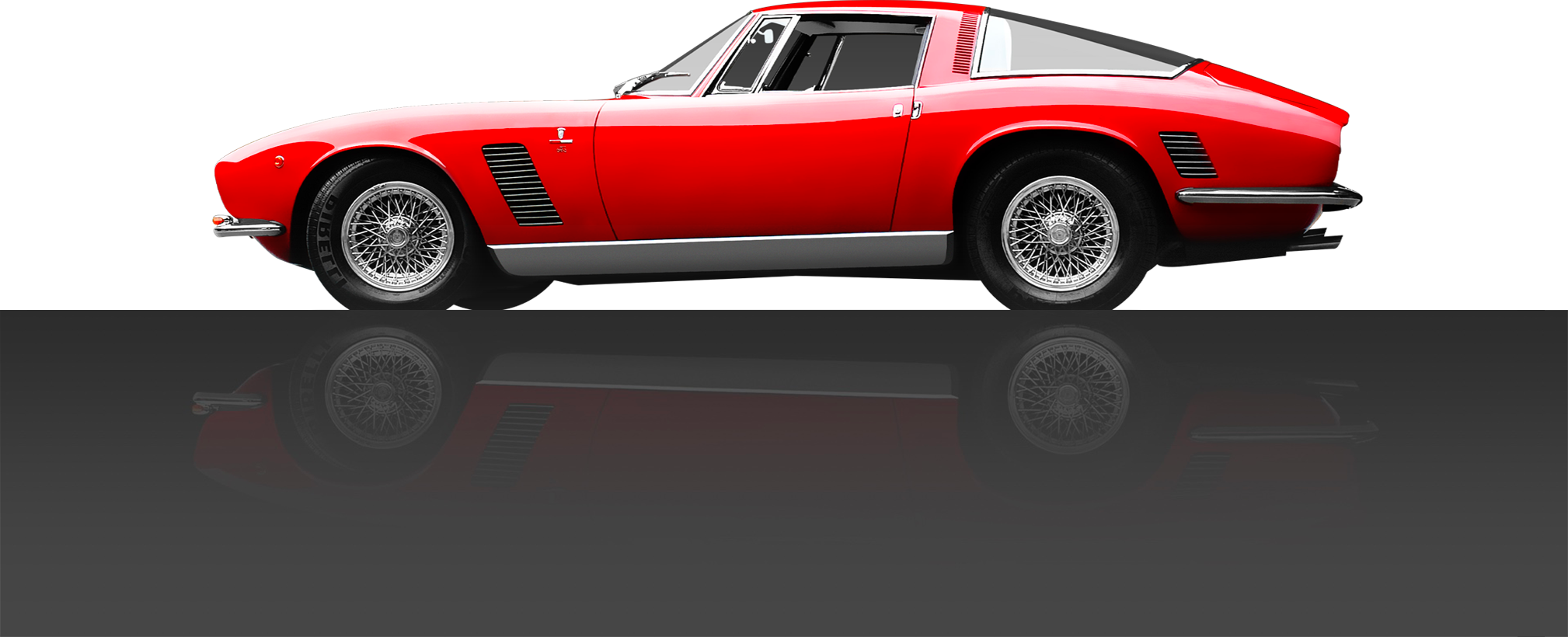 The ISO Rivolta Grifo was meant to compete with the most prestigious marques of the day, such as Maserati, Ferrari, and Aston Martin. Released for public sale in 1965, the elegant and sleek Bertone-bodied GT Coupe was a sensation. Boasting a high-performance Corvette engine and stunning good looks, the Grifo quickly earned a reputation as one of the best all-around sporting GTs on the market. A worthy competitor to the most pedigreed European marques, the automotive press praised the new Italian beauty after its demonstration day at Monza in August 1965, but not before ISO Rivolta boldly claimed in its own press release: "On the part of experts, our Iso Grifo L is now considered the finest car in the world."
The Grifo was a sleek sports/GT with such startlingly smooth performance it was called "the ultimate in two-seaters" by England's Autosport magazine. ISO Rivolta Grifos were produced in a variety of models, including one with a seven-liter engine.
In October 1966, the first Targa version was introduced at the Torino Auto Show. Only 13 Grifo I models were produced in this Targa version, and only four Grifo II.
In 1968, ISO Rivolta introduced the GRIFO 7 Litres equipped with a Chevrolet L71 big block engine and the Tri Power 427 engine, which required some modifications to the engine hood: This version had 435 hp at 5800 rpm and a speed of 300 km/h.
With the birth of the second series, a stylistic change was made to the front of the Grifo, which became more slender and profiled with the adoption of semi-retractable headlights. The Grifo II was also produced in a Targa version. The last version was the Grifo Can Am, featuring the newest 454